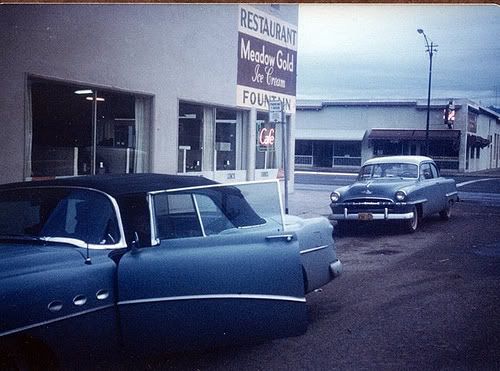 photo by Raisonettes .

Whew!
I'm preparing for a trip to Georgia in which I will be embarking upon sometime Sunday. YAY 10 hours in the carrr.
I'm lying....

Anyway, I will be M.I.A. from Sunday until sometime after the fourth of July because my out-of-touch older sister does not own a PC. *Shock! Horror!* However, I'm hoping that due to the fact that some of my best friends own computers, I'll be popping in from time to time.

Once I arrive, I will be preparing myself for the big permanent relocation from central Pennsylvania to north Georgia at the beginning of September in order to attend classes at the local college to pursue a career in early childhood education. So, that means going to the school ASAP to fill out my application, pay my entrance fee, etc.
On top of that, I must decide what essential items shall be accompanying me on my pilgrimage.

Oh GOD...

I HATE THE ACT OF MOVING.

This is my first major step towards a life of my own and although I'm terribly excited, I'm also terrified beyond belief. You see, I suffer from, among other things, separation anxiety , directed at my mother. She's always been beside me, (almost literally) my entire life and the world seems as if it is looming outside of my door, completely prepared to scare the bejeezus out of me at the first indication of my beginning a life of my own.

Eh, I may come back to this later in a more detailed, soul searching post when that time arises but, for now I want to keep things upbeat because, I'm actually elated with life at the moment!

Anyway, it'll be lovely to be exposed to hot weather, loving family, and amazing friends that I feel I really don't deserve but have somehow acquired despite my unworthiness.

OH!

I'll be celebrating my 21st birthday a few days after my arrival to top it all off! Apparently, this shall require a grand celebration which may or may not constitute lots of my ridiculous "bull moose pulling his foot out of the mud" dance moves and some type of liquid substance which, if used in proper fashion shall erase all (or most) of my memory of said rug cutting so that I myself shall suffer minimal embarrassment although that may be more than I can say for my mama..

Hugs, kisses, late nights, children, parties, swimming and sunning, and some type of body modification await and I couldn't be more ready and willing!

Until then though, you guys need to stay tuned for more of my favorite things!
Sunny Side Up!,
Krista