I adore burlesque. Bulesque today is primarily defined as a more artistic form of the striptease and is mingled with vintage pinup elements. The performances revolve around one specific theme. At times, fire breathing acts, comedy routines, and other forms of satire are included although, primarily, today's form focuses on the beautiful ladies and the physical feats that their pronounced flexibility allows them to perform.

All of that to say that this video of a show that was done in Medulin, Croatia that is sexy but still classy but, if underwear and pasties offend you, skip it:


I would kill to go to a performance myself. Just the right bit of the sleaze factor without being classified as smut.

You can see tons of videos of two other wildly popular entertainers, Fanny Tastic and Michelle L'amour at YouTube or visit the site of Frenchie Kiss who is one of the instructors at Studio L'amour where you can schedule classes!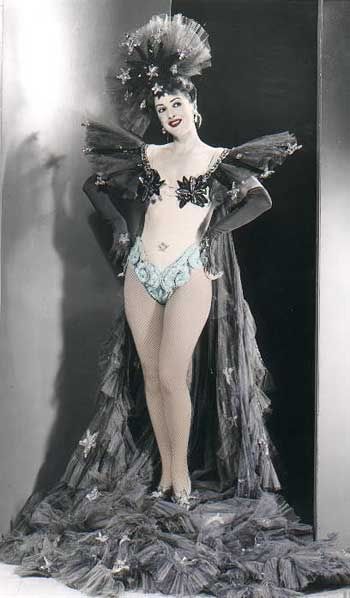 Gypsy Rose Lee , the muse for the incomparable Broadway musical Gypsy and the most recognizable name in the world of burlesque.
Thanks to
Behind the Curtain
for turning me onto the above modern day entertainers.
Sunny Side Up!,
Krista